It's time to face facts: the yellow pages are going the way of the dodo and other forms of traditional media are becoming less effective by the day.
The need for emphasis on Internet-based searches is becoming clearer as a higher percentage of Internet users are getting information about local businesses via mobile devices every year.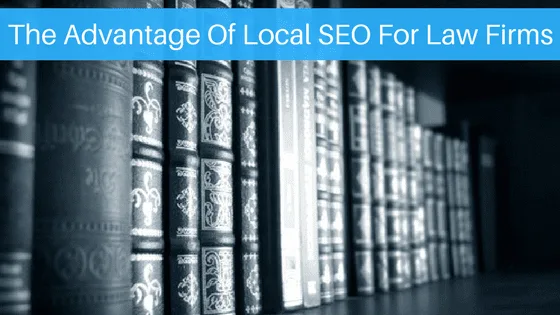 This is why SEO for lawyers and law firm websites are more important than ever.
Basic and long-tail keywords can help increase your rankings in search engines, but even if your firm shows up in the number one slot in Google, what does it matter if your practice is based in Florida and all your traffic is coming from California?
The bottom line is simple: there is SEO and then there is local SEO.
The latter is where you should be focusing the bulk of your SEO efforts.
Here are five things you can start doing today to boost local law firm SEO and make sure new clients find you first.
NOTE: You can expertly implement all of these ideas with the help of a competent online marketing company that specializes in SEO services for both local and broader markets.
Once in place, you will likely find that your efforts to boost local SEO have gained you a significant advantage over even your toughest and biggest competitors.
1. Utilize the Power of Google
If your site is not yet indexed by Google, it's time to take care of that. It is a fast and easy process that can spur along your overall SEO efforts considerably.
Any trusted web marketing company can assist in providing help with the process.
Once that is done, you will also want to set up a "Google My Business" page for your firm.
All the information you need to get that done can be found here.
When setting up your company profile, be sure to include as many of the following as possible, making certain that the information you provide is perpetually accurate and regularly updated:
A comprehensive keyword-enhanced description of your practice and the specific services you provide
A library of good-quality, interesting photos
An accurate category listing for your practice
A local phone number formatted for one-tap access via mobile devices
A link to your firm's website
Your full street or postal address as it appears on your site
2. Optimize For Local Searches
You want to include local keywords on every page of your site.
This tells Google that yours is a local business and will rank your pages among others in your service area.
Some key details you should include in local SEO strategy include:
Title tag that includes your city or region coupled with a high-ranking keyword like (eg: Philadelphia Criminal Attorney)
Local keywords in your H1/H2 tags and evenly distribute them organically throughout the text of all your pages
A keyword in your page URL when possible (eg: /philadelphia-criminal-lawyers/)
Keyword-rich alt text tags for images (eg: philadelphia-defense-attorney.jpg)
An embedded Google map of your location on your contact page
3. Consistent NAP Citations
NAP stands for "Name Address, Phone" and is a critical part of successful local SEO.
Be sure that the information is consistent throughout your site.
If you list your address as "10 Gorman Ave." in one place, it should not be "10 Gorman Avenue" in another. That can affect how your local ranking improves over time.
You can learn more about NAP citations by checking out our previous blog post and why it's important.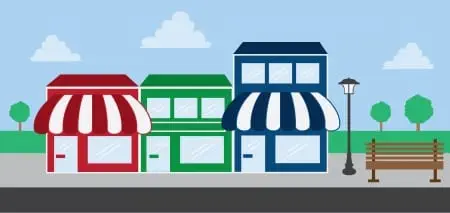 4. Solicit Reviews on Relevant Sites
Ask your clients to review your services on sites like Avvo, Yelp, and Google. The more reviews you get, the better your local rankings will be.
Focus as much attention as possible on Google since this is the top influencer for where your site will rank in a local search.
5. Try to Build Backlinks
While a sometimes arduous process, getting links to your site on other area business websites is a powerful way to boost local SEO.
How do you go about getting links?
Here are some ideas:
Offer to sponsor local events that points back to your website as a backlink
Organize events on sites like Meetup.com and seed event pages that points to your website
Make donations to local charities that can provide a link back to you.
Guest post to local blogs and who will include your site's URL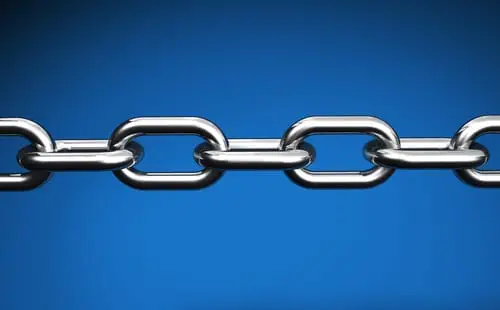 Final Takeaway
Local SEO is a necessary and highly effective web marketing strategy for targeting new clients.
It is therefore important that you commit to doing all you can to improve your rankings within your local market.
We encourage you to fully research and vet the companies near you who provide local SEO services and work with the one you feel understands your SEO goals the best.