It's that time of year where we all start making New Year's resolutions on things we are most likely not going to followup on.
We want to accomplish a lot of different goals to better ourselves and have a successful new year.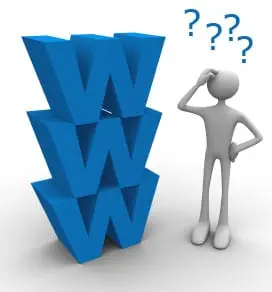 A lot of times it comes down to getting an SEO strategy put into place in order to help your business reach the next level.
For business owners sitting down around this time of year getting ready to discuss ideas on how we want our business to continue to grow is important.
If you are looking to keep a budget next year or even cut cost you want to make sure that you have a great SEO strategy in place to help your company grow through organic search results.
With Google controlling 64% of the search market you want to make sure that you get the chance to increase your traffic and have your brand found online by many.
Creating An SEO Strategy
When you sit down and take a look at your website the first thing you should think of is are we sending the right message to get visitors to convert?
You may believe your existing strategy is working but can it be better?
As a business you want to continue and grow and leave a mark within the community years down the line.
Running a site audit can help you identify if you need to:
Update your title tags and meta descriptions.
Identify any backlink issues.
Review and optimize existing content on the website.
Find broken links within your site and those pointing to your site.
Review your keyword terms
Uploaded fresh new content each month can be tough, but with the right strategy you can find content that will give you enough material for months to come.
With life there are a lot of distractions that can take away from writing. Sit down and start a blog for your business if you haven't put together information that is related to your niche.
Whether you are looking to provide tips, do it yourself (DIY), or answer questions this will show everyone that you are knowledgeable and an industry leader.
Target The Right Keyword Terms
The right keywords for your website is key in focusing the overall objective of the new year.
If you are in an industry that focuses on auto repair you want to make sure you find the most relevant terms possible.
Avoid keyword stuffing your page, it just won't work. Focus each page for your products or services to help you avoid any keyword terms that can leave you reaching for something unrelated to your business.
It needs to make sense and flow with the rest of your page.
Use the Google Keyword Tool to help you with selecting the right keywords for your website will go along way.
You will be able to identify different variations, monthly traffic and how competitive the keyword terms may be.
You can heck out our post on free keyword tools to help you not only save money but identify terms that you may not have thought were related to your industry.
All of these different SEO strategies take time and patience. If you are looking for a quick solution to your online presence you won't find that with SEO.
Instant results do not just happen overnight. When it comes to SEO this is an on going process that will bring long term benefits when done correctly.
If you have any questions you can contact us anytime.
If you know any other strategies a small business company should be preparing for share it with us today.