If you didn't know Google has released a new set of updates to their search engine in February.
The 40 updates are part of the Panda release from last year. Google continues to update their search engine which controls 66% of the search market.
As the major player in search where 87% of the searches are based on the number 1 position on Page 1.
With the updates that are currently implemented it makes it a more refined search.
I will not be going into discussing what all of the 40 new updates are but I will discuss a few of the most important updates.
1. Link Evaluation
This I believe has come about due to some recent situations with search terms "Santorum" and "Spreading Romney".
There is a great article written on Search Engine Land that discusses what one link submission can possibly ruin even two potential political candidates push for a Presidential candidacy.
It becomes a case of spamming link building that is frowned upon by Google.
This should help solve some of the issue but not completely eliminate it. Remember black hat SEO is not good business.
2. Improvements To Local Search Results
Google in the past few months have been putting more emphasis into local search results.
They have started to take over the front page of a lot of local searches. This is great for many small businesses out there.
Being able to refine the search a bit more is something a lot of local companies can benefit from when they produce good SEO on their website.

3. Content Updates To Freshen Up Your Website
What does this mean?
Well it's simple the fresh content you write the more emphasis Google is putting on having it show up on the first page.
So just like our previous blog Why Content is King?. Being able to write on a regular basis can be difficult and I am a prime example of that.
The most important thing is being able to write about something as long as it has a relation to what your business does.
Write when you can, even if you have to put some time aside, stay connected with what your business does on a regular basis, or what your personal blog is about.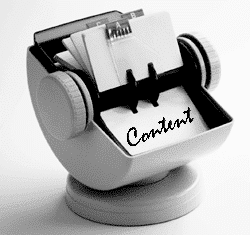 4. Optimized Images
Optimizing your images is something that I discussed in a previous post.
The reason you want to be able to do that is because images have become more important in searches.
One site that has gained a good rush of popularity is Pinterest and this website is image based.
There is very little content and is driven by the images that are either taken by the person or found on the website someone may have found.
Now Google will be able to provide even fresher image results to help with finding a product or favorite celebrity.
5. Improved Detection For SafeSearch In Image Search
To continue with the discussion of Image Search this one is great for parents.
Improved SafeSearch in image search provides an even more expanded and search for images that are appropriate for work, school, and many other places.
This helps detect adult images and makes search for general images more relevant.
This is something that parents can enjoy and are happy to hear about.
Like I stated in the article there are a total of 40 Google updates done to the search engine algorithm.
A lot of these changes are for the better, making the job of an SEO strategist to take your website to the next level a lot easier.
If your SEO company is unable to adjust to an algorithm update It may be time to consider updating your SEO strategy
Unless you work at Google getting on Page 1 is not meant to be easy. If you follow the standard SEO procedure you should be able to succeed.
The job for Google is to continue and battle black hat SEO. Our job as an SEO consultant is to continue and do it the right way.
With the 40 updates it shows that Google is continuing to move forward and make subtle updates that will move good sites up and bad sites down.
Source: http://insidesearch.blogspot.com/2012/02/search-quality-highlights-40-changes.html