One of the main things that make a lot of blogs and websites successful is the content on the website.
Without good writing it is not going to be seen by many unless you start spending money on marketing and Google Adwords.
If you are a start-up or a business trying to cut back on expenses, spending money on SEO services is not easy.
Your ultimate goal is to increase clientele that will find your site on every search they make.
Your competition might be larger than you but if you do the right things with your content your business will continue to flourish.
What Makes Content King?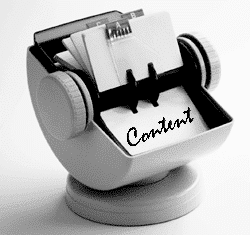 It's simple!
Writing content is focusing on your product/service.
In your mind you know what you are selling and it's a matter of transferring that onto your website.
Don't develop unnecessary content into your website especially when it's not related to your business.
There are a lot of websites out there that continue to believe that Google Ads is the way to go but little do they know that less than 20% actually click on the ads on a Google search.
The majority of your clientele will click on the top three searches, get number 1 and it's 57%, and between number 2 and 3 it's close to 60% combined.
Your traffic will be consistent and will provide you free marketing to your website.
As we all know every business likes free whenever they can get it.
One key part of a good website optimization process is the content and there are companies still out there that continue to neglect that good information on your website can take you a long way.
Effects of the Panda Algorithm On Web Content
With the release of Panda from Google a few months ago the world of website optimization has changed. There have been articles by SEO consultants having to scramble due to the Panda Update.
What's the big deal?

Content writing is more important and relevant than ever before.
A true SEO strategist always knows that content helps grow the overall brand of your business in many ways.
On-page optimization has become one of the most important fundamental practices in SEO.
This helps a lot of sites that have good information move up and the bad sites that have been taking page 1 rankings to reconsider their philosophy.
This becomes a great advantage for the consumer visiting your website as Google is now making their focus on the user experience and the information that is being shared. In the end of it all what does it all mean?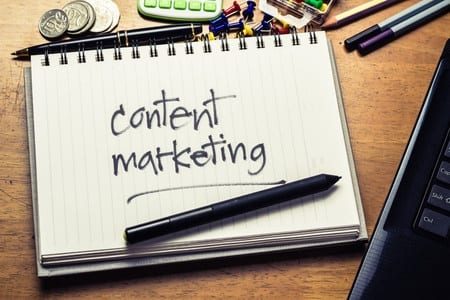 Content Is Still King
Providing good content that is relevant to your business and industry can separate you as an industry leader.
With well put together writing you will continue to grow and gain brand recognition locally and nationally.
Sources:
http://googleblog.blogspot.com/2011/02/finding-more-high-quality-sites-in.html