Many people who don't understand Twitter see it as a waste of time or don't understand what it is all about.
As an Orlando digital marketing company at first I did not like what Twitter was all about.
Once I did some research I was able to get a better understanding of what Twitter can do for me.
I became a big fan of this social network and have become more involved in the past few months with our own account.
Below I am providing 5 Twitter Accounts that are a MUST follow because they provide a lot of the information that is very useful and informative.
They provide industry information from the latest to the most talked about technology news.
Take a look and make sure that you are following these companies and bookmark their websites so you can visit them on a regular basis.
They work hard to make our lives easier and help us stay involved on what is happening.
5 Twitter Accounts to Start Following
Is so deep with information that if you have an interest they probably cover it or have covered it.
Wired has you covered on all the new technologies from the great companies out there.
If you are a geek, like myself, then you will definitely be coming back on a regular basis just to see what is new and what new gadgets I would like to get my hands on.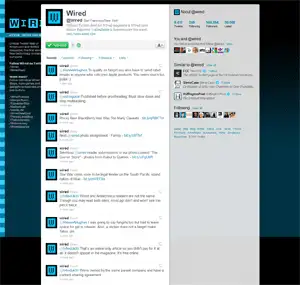 The Next Web is a great website even if you are not in web design.
Their website is clean and simple and their Twitter account updates throughout the day with news from Apple, Social Media Companies, Apps, Facebook, Google, and so on.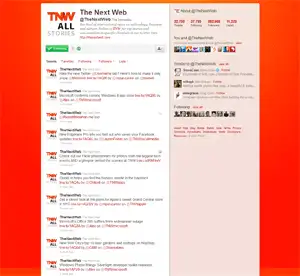 TechCrunch like TNW is also one of the well known websites around. They recently did a redesign of their website.
TechCrunch provides new information about the latest technologies and the most popular companies we all respect and follow.
Is a bit different but similar approach. All the articles and latest news come from Topic Fire that do Real-time ranked news.
Find the latest news on gadgets, technology, gaming, Web 2.0 and more when you are on their website.
When a new twit comes up from Breaking Web you can't help it but check it out and view what the article is about.
There are times when you'll find it here first then you would in any of the other companies.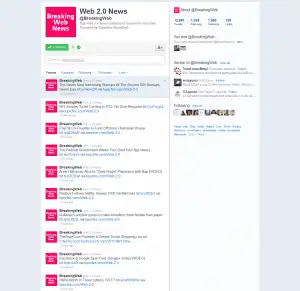 Everyone show follow Mashable. I didn't find out about them until a few months ago and started following them on Twitter.
I like to believe they are what Twitter is when you are using it the right way and not just following a celebrity.
Mashable talks about the latest trends in the industry from business to television. You name it they are involved in it one way or another.
Mashable is possibly one of the most informative sites you will ever visit and retweet their information when you follow them on Twitter.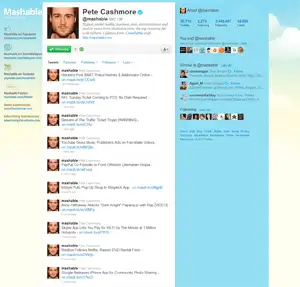 I hope that this is helpful and provides any of the newcomers a starting guide on who to follow on Twitter.
If you are looking to stay up-to-date with what is new on a day to day basis these companies are the ones to follow.
If you know any other Twitter accounts to follow or who you would recommend comment below and let us know.