The great thing about Google is that they always seem to progress with new search engine optimization techniques.
The latest is the Infinite Scroll and as an SEO professional I have mixed feelings about this.
When Panda first came out I was excited because Google was putting an emphasis on more relevant content while pushing out the irrelevant content.
It makes for better content when optimizing a website or designing a new website. With the Infinite Scroll getting a position on Page 1 will be more important than ever.
Again this is just my opinion but if the stats are true and almost no one goes to Page 2 how much of an effect will "show more results" have? It's not going to be easy but since when has Google ever made anything easy?
On the positive side I do like how Google is continuing to make search a lot more friendlier for everyday users.
I believe this will be a positive feature that will make it easier for everyone to search online and not spend too much time doing multiple searches.
Check out the full article on Search Engine Watch and let me know what your thoughts are on the Infinite Scroll Testing that Google is currently doing.
Do you think it's going to be a good idea?
Will it make it tougher to rank for Page 1?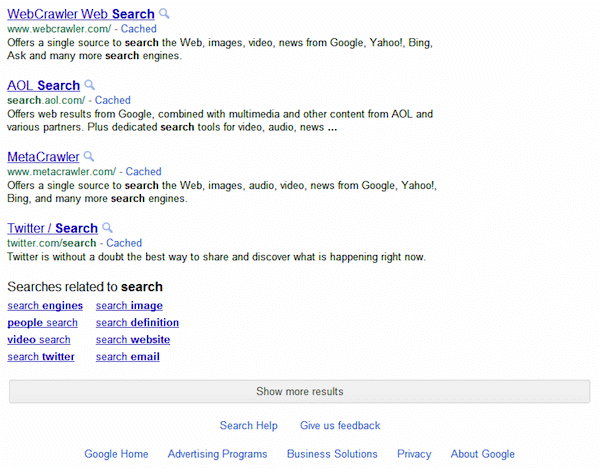 Source: http://searchenginewatch.com/article/2103479/google-experiments-with-infinite-scrolling/