In today's digital age, a robust digital marketing plan is crucial for real estate businesses to thrive in the highly competitive industry. Leveraging the power of digital marketing can prove to be a game-changer, having real estate companies reach potential clients, increase brand recognition, and ultimately drive conversions.
One of the key components of a successful digital marketing plan for a real estate business is to identify and understand who your target audience is. Through market research, real estate professionals can gain insights into their potential clients and create a strategy to reach them effectively. This includes determining the social media platforms where your target audience is most active and optimizing your content to rank higher on search engines.
This Article Will Discuss:
To establish brand recognition and differentiate yourself from other realtors, digital marketing plays a vital role. By consistently delivering relevant and informative content through your blog posts, video content, and social media channels, real estate companies can position themselves as thought leaders in the industry.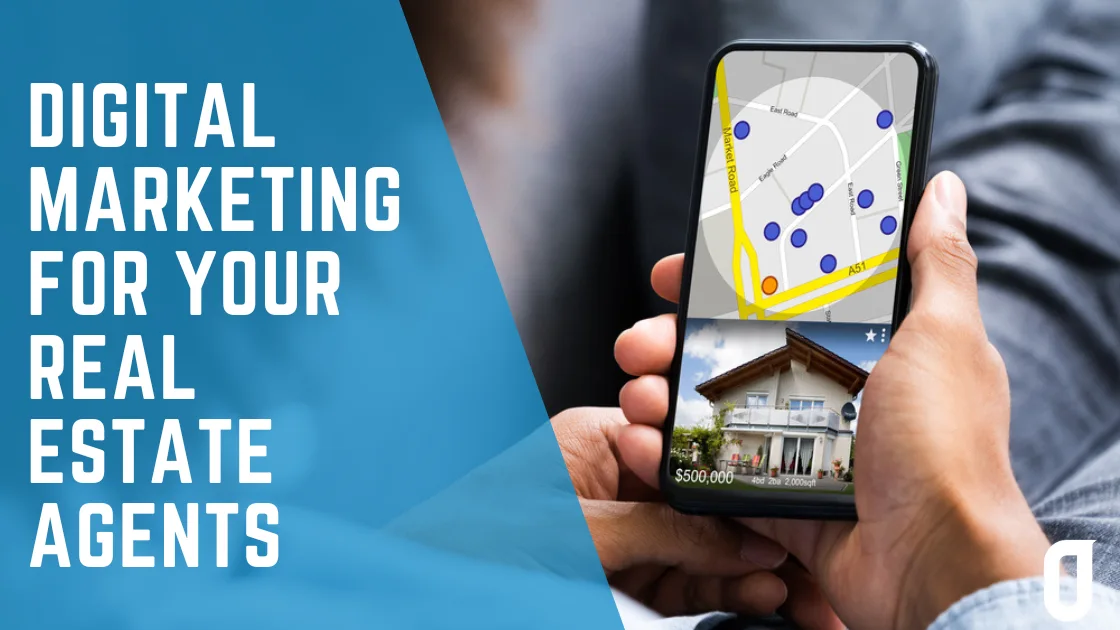 Engaging with the target market in the city you work in through email marketing campaigns and offering digital marketing services can help build trust and establish strong relationships with potential buyers.
Is Digital Marketing for Real Estate Agents Worth It?
Digital marketing is a crucial tool for real estate agents to succeed in. It offers countless benefits and opportunities for agents to generate extensive interest in their properties, control qualified leads, and maintain a competitive edge in the real estate market.
Digital marketing for real estate agents allows for outreach to a wider audience than traditional marketing methods such as postcards and flyers. By utilizing various online platforms such as social media channels and appearing on the first page of search results, agents can target their ideal audience and potential clients effectively.
Creating and implementing a strategic digital marketing plan that includes relevant keywords, content marketing efforts, and search engine optimization techniques to ensure your business appears in search results that prospective buyers can find you.
A digital marketing strategy allows real estate agents to plan out a competitive edge. Realtors can use positive reviews, user-friendly websites, engaging social media posts, and targeted email campaigns to showcase their expertise and attract potential buyers. Digital marketing allows for the analysis of data and tracking, agents can refine their marketing efforts and ensure they are reaching the right market effectively.
Real Estate and the Importance of Digital Marketing
In today's saturated real estate market, it is important for real estate agents to embrace digital marketing strategies. Digital marketing not only helps agents differentiate themselves from the competition but also provides numerous opportunities to reach their target audience.
By utilizing various channels, such as social media ads and email nurture campaigns, real estate agents can generate extensive interest and control a large database of qualified leads.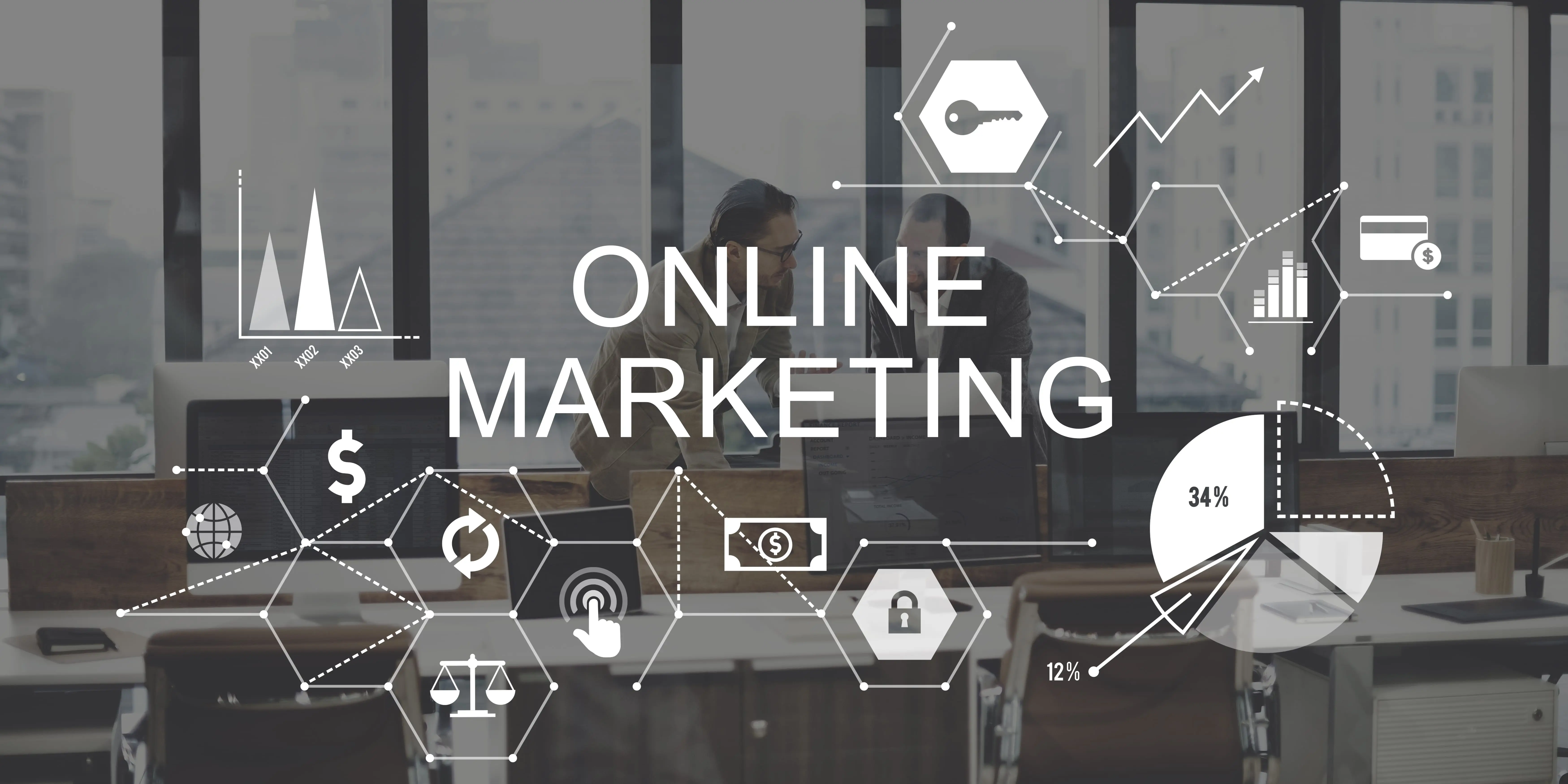 While traditional marketing methods may reach a limited audience and lead your mail to land in the recycling bin, digital marketing allows agents to expand their reach to a wider audience through social media platforms and search engines such as Google and Bing.
By leveraging social media ads, agents can target specific demographics and geographic areas, ensuring that their message reaches the right individuals looking to buy a home. This can lead to increased exposure, brand recognition, and ultimately, more clients.
By embracing digital marketing strategies, real estate agents can gain a competitive edge in the marketplace. In addition to generating interest and generating a database of leads, they can establish themselves as trusted experts in the industry. Don't limit yourself to one digital channel; embrace the power of digital marketing to elevate your real estate business to new heights.
Which Channels To Use?
One of the key aspects of a strong online presence is utilizing the right channels to reach and engage with potential clients and target audiences. Choosing the right channels for your real estate digital marketing efforts is essential to maximize your online reach and increase your chances of converting leads into actual clients.
Ultimately, the right channels to use for your real estate digital marketing strategy will depend on your target market, resources, and goals. It is important to analyze where your potential clients are most active and focus your efforts on those channels. By utilizing a combination of social media, SEO, and email marketing, you can ensure that your real estate agency stands out in the online digital space.
Leverage Social Media
Leveraging social media platforms such as Facebook, LinkedIn, and Instagram is essential in real estate marketing. These platforms provide great opportunities to reach a wider audience and engage with potential clients in the areas they are looking to purchase.
To effectively utilize social media in your real estate marketing plan, it is important to consistently post visually appealing content that captures the attention of users. This can include high-quality photos and videos of properties, informative infographics about the real estate market, and helpful tips for homebuyers or sellers.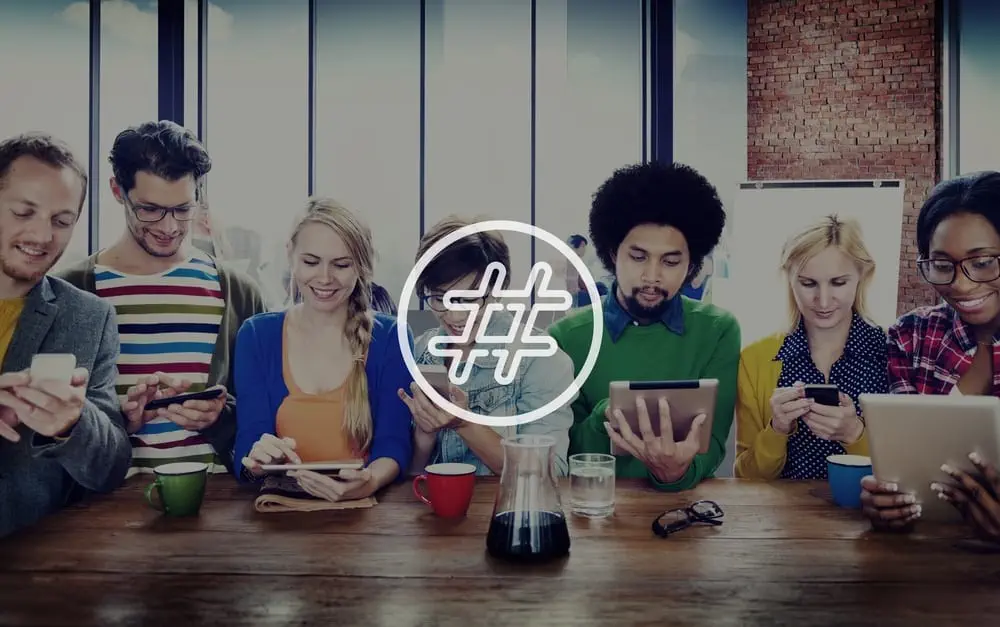 Engagement is a key aspect of social media. It is crucial to respond promptly to any questions or comments from users, as this shows that you value their interactions. Engaging with users helps to build trust and credibility, which can lead to potential leads and referrals.
In addition to engaging posts, it is important to make it easy for users to contact you. Include your contact information in your social media profiles, allowing interested individuals to easily reach out to you for more information or to schedule a viewing.
Hire A Professional Photographer
Hiring a professional photographer is crucial when it comes to showcasing a property and attracting potential homebuyers. Photographers have the skills and equipment necessary to capture high-quality photos that highlight the best features of a property.
With their expertise in composition, lighting, and staging, professional photographers can make any space look more appealing and inviting. By using their knowledge of angles and lighting techniques, they can capture the true essence of a property and make it stand out in online listings.
Professional photographers can create virtual tours that can be added to your Google Business Profile., Which has become increasingly popular in the real estate market. Virtual tours allow potential buyers to explore a property from the comfort of their own homes, providing them with an immersive and interactive experience. This not only saves time and effort for both buyers and sellers but also helps in attracting a wider audience.
Client Testimonials
Client testimonials are a crucial role in digital marketing for real estate agents, as they help build trust and credibility with potential clients. Testimonials provide social proof that the agent has successfully served previous clients, increasing the chances of attracting new clients.
Real estate agents can reach out to their former clients via email and ask them to write a review or participate in video testimonials. It is important to make the process easy and convenient for clients by providing clear instructions and templates if needed.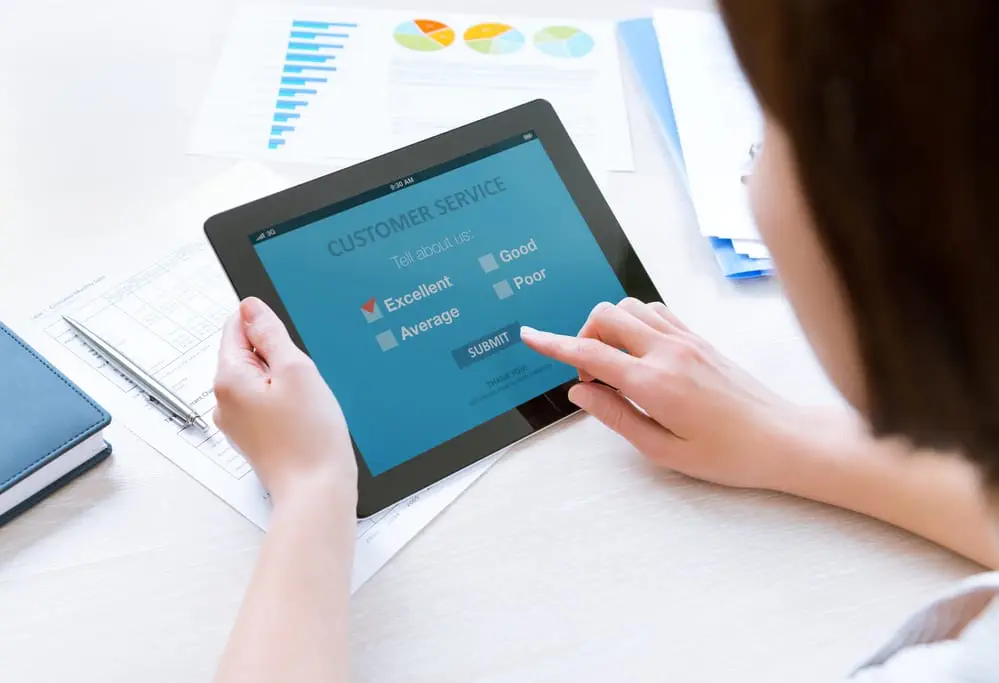 Displaying testimonials on the agent's website, Google Business Profile, and social media platforms is essential. When potential clients visit the agent's website, they are more likely to trust the agent if they see positive reviews from satisfied clients. Displaying testimonials on Google Business Profile and social media platforms also helps reach a wider audience and attract potential leads.
Local Partnerships
In the ever-competitive world of real estate digital marketing, it is crucial to explore innovative strategies to increase brand exposure and credibility. One effective approach is to establish local partnerships. Collaborating with local media outlets and businesses not only helps to expand your reach but also enhances your reputation within the community.
Writing press releases or articles that highlight your expertise or newsworthy events related to your real estate agency. Pitch these materials to local press outlets, such as newspapers or online publications, for potential coverage. This can significantly boost your brand visibility and establish you as a trusted authority in the industry.
Connecting with local magazines or publications can provide an opportunity for promotion. Explore the possibility of contributing guest articles or features that cater to their readership base.
When seeking local businesses for potential partnerships, draft a personalized outreach email outlining the mutual benefits of collaboration. Highlight how their services or products complement your real estate offerings and propose joint marketing efforts. By leveraging each other's customer base, you can create a win-win situation while increasing brand exposure for both parties.
Building a Referral System as a Real Estate Agent
In the competitive world of real estate, building a strong referral system is crucial for success. Why? Because 36% of all real estate referrals come from family and friends. That statistic alone highlights the immense value of nurturing relationships with past clients.
One effective strategy for nurturing these relationships is through thoughtful gestures. Sending congratulatory gift baskets when clients purchase a new home or holiday cards during the festive season can help keep you on their radar. Additionally, sending personalized birthday cards shows you genuinely care about your clients even after the transaction is complete.
Maintaining a strong presence in your past clients' lives benefits not only them but also you. When they have a positive real estate experience with you, they are more likely to recommend you to others. Word-of-mouth recommendations are powerful in the real estate industry, as they build trust and credibility among potential buyers and sellers.
SEARCH ENGINE OPTIMIZATION (SEO)
Search Engine Optimization (SEO) plays a crucial role in the digital marketing strategy of real estate agents. By optimizing your website and content to rank higher in search engine results, realtors can generate leads, improve organic growth, and enhance their overall branding.
A few facts about real estate websites:
81% of realtors have their own website
69% have information about buying and selling
Real estate SEO is ensuring that your website is optimized for targeted local SEO. This involves incorporating relevant keywords throughout the website and marketing materials, as well as creating location-specific landing pages. Realtors can increase their visibility in search engine results when potential clients search for properties in their targeted areas.
In addition to optimizing their websites, real estate agents must also focus on building backlinks from authoritative websites. These backlinks act as votes of confidence from other credible sources, helping boost the website's authority and search engine rankings. By submitting to localized citations can help boost your local brand and presence.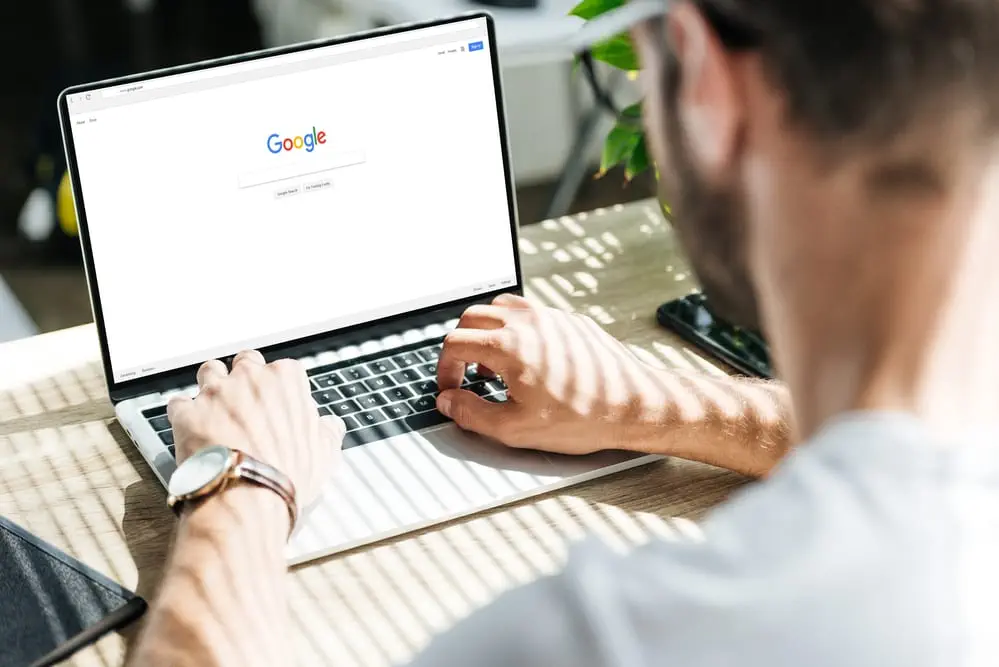 LOCAL SEO
As mentioned above local SEO is a crucial aspect of digital marketing for real estate agents. It enables them to enhance their visibility on search engine results pages (SERPs) and the local map pack in the search result.
One of the essential factors contributing to the success of local SEO is ensuring a valid NAP (name, address, and phone number) across various online social media platforms, citations, and directories. This consistency not only boosts the realtor's credibility but also helps search engines recognize and rank their website.
Leveraging a Google Business Profile (GBP) is also of immense significance. It not only allows realtors to appear in the local map pack but also helps them grow within their specific local area. This enables real estate agents to compete against national directories and ensures that their business is visible to potential clients searching for local real estate services.
To efficiently manage local SEO efforts, the use of local SEO tools is highly recommended. These tools assist in organizing and tracking various aspects of local SEO, such as monitoring online reviews and citations, analyzing competitor rankings, and managing business listings on different platforms and directories.
Hiring an experienced SEO consultant and team can help provide you with ongoing assistance in competing and outperforming your competition.
Create a Brand for Yourself
In the competitive world of real estate, creating a distinct brand for yourself as an agent is of utmost importance. A well-crafted brand helps potential clients understand your values and expertise and sets you apart from others based on the type of properties you sell.
Your brand serves as a representation of your professional identity and helps clients develop trust and confidence in your abilities whether you focus on homebuying, condos, commercial or residential property. It showcases your unique selling points and the qualities that make you stand out in the market.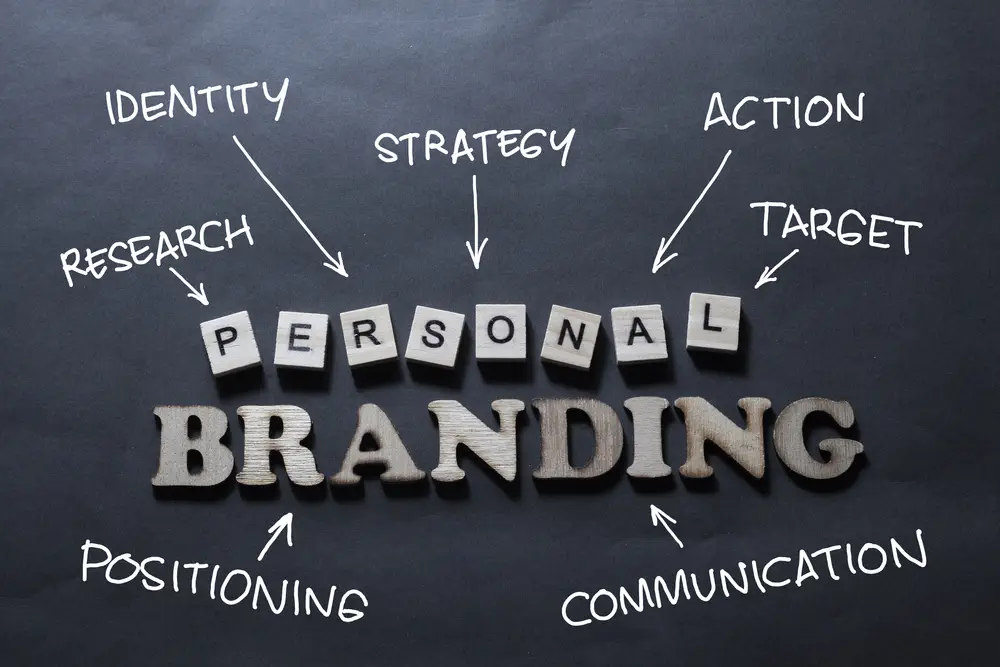 Consistency is key when it comes to branding, and your brand should be reflected across various marketing materials. Your website, business cards, yard signs, flyers, and even freebie giveaways should all feature consistent branding elements. This not only creates a cohesive image for your business but also helps in creating a strong and memorable impression with potential clients.
Who's Your Target Audience?
We mention this throughout about finding the right target audience. In real estate digital marketing, it is essential to understand your target audience and tailor marketing efforts to their specific needs and interests. The target audience you are going after in the real estate industry varies widely and includes different groups such as past clients, sellers, and buyers.
Segmenting the audience and providing relevant content is key. Each group within the target audience has distinct preferences and requirements. By segmenting the audience based on factors like demographics, behavior, and interests, marketers can deliver content that resonates with each group.
For past clients, the aim is to retain their loyalty and encourage repeat business. Sellers require content that focuses on marketing their property effectively. Buyers are looking for guidance and assistance in finding their dream home.
Conclusion
In conclusion, expand your marketing channels, through social media platforms like Facebook, Instagram, and LinkedIn providing a wide reach and an opportunity to engage with potential leads. Testimonials and referrals from satisfied clients can contribute to building trust and establishing credibility.
Local SEO and search engine optimization strategies ensure that real estate websites rank higher in relevant searches, locally and nationally, driving organic traffic and generating qualified leads. Email nurture campaigns are another effective digital marketing strategy for real estate agents.
Digital marketing is not only worth it but essential for real estate agents looking to thrive in the ever-growing digital space. By adopting a strategic and comprehensive digital marketing strategy, real estate agents can unlock a world of opportunities.