Today, people use social media to connect with friends and family as well as form impressions and develop relationships with businesses.
With social media sites moving into the forefront it is time that everyone in your business take notice.
However, creating a social media strategy is more than just creating a page on Facebook and gaining a lot of likes.
Furthermore, a goal of your social media strategy, in addition to directly connecting with potential clients, should be to drive traffic to your actual website.
Search engines currently evaluate your company's social media presence as well as the actual content of your website so for potential clients to find your website or blog through a search engine, a strong social media presence is now critical.
We have put together five social media websites that are essential to reach new audiences, grow your business, and take you to the next level!
Facebook Marketing To Everyone
We can say Facebook put social media marketing on the map. MySpace may have planned the party but Facebook got the party started.
Every business, television show, sports team, and celebrity now has a Facebook page.
Starting with getting friends and family who have not seen each other in years, to helping business succeed with creating a true social media campaign.
If big corporations do not interact with their clients on Facebook by providing a welcoming experience this can affect them in the long run.
You want to keep your visitors and with Facebook word does get around pretty fast. Having a Facebook page in which everyone can enjoy fun tidbits and receive information in which they can share with their friends can go a long way into getting your brand to a new level.
Google Plus Expanding Your Search Results
As of February 2012 Google+ has passed over 90 million users. Still a long way from what Facebook has been able to accomplish since it's existence.
But the Google social network has only been around since June 2011 so the number is definitely very impressive.
There is constant discussion in regards to the number of users who actually use this social network on a daily basis.
The fact is that Google+ currently has a stronger effect on your overall search results.
If you are a business that sells product or have a blog that discusses any particular interest then you know that you are likely to help your website gain an audience.
With Google taking an approach many years ago to do Universal Search being involved in social media helps you develop a new way to reach clients and even help you gain an increase in page views.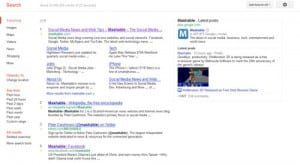 Pinterest Increase Traffic = Increase Sales
Pinterest has been around for over 2 years but they have just broken into the spot light in the last few months. So what makes Pinterest a great source for your business?
You can create a page and upload your products to the site.
Link your products to Pinterest and have visitors click on the image and save it to their own board. They can share and even purchase the item as it is directly pins to your website.
With such an increase in traffic many small and medium sized businesses can sell their product just like an online store using their personal account.
Having an account with Pinterest helps increase interest to your website even if you have a website that discusses information or a personal blog.
It is picture driven and having a visual display in which everyone can enjoy makes it easy for someone to visit your website and purchase one of your products.
Twitter Provides A Personal Experience, When Done Properly
Twitter actually puts the customers and companies in a more personal level. When setting up a Twitter account it becomes a much more personal experience than creating a business page on Facebook or Google+.
There are many instances when Twitter has gotten a few businesses in trouble.
The relaxed nature in which a company goes forth and sends out messages to their customers can be a very fine line that can't be crossed over properly.
You never want to go into twitter and use it as your personal network to complain to everyone about traffic or any personal issues you may be dealing with.
Remember your business account is for your business and you want to connect with your clients in a personal level in which everyone can connect with.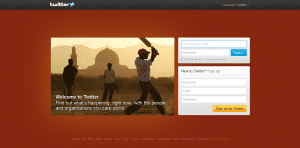 StumbleUpon Instant Page Views
StumbleUpon is an interesting approach to use to connect your website. If you are an informative website that provides how to, tips, ideas, products, or speak your mind about any things in relation to your industry.
StumbleUpon makes it easy for your site to be found when you are a specific industry. What makes StumbleUpon similar to Pinterest is the general search that you can look for anything that interest you save it, share it, and comment about it.
The only issue with StumbleUpon is that if you Stumble a site and decide to not view it you can move to the next one.
That doesn't sound bad because you may be looking for something else but the bounce rate of your website becomes an issue on your search engine optimization efforts.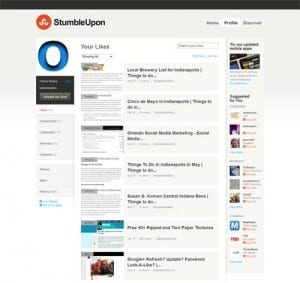 Conclusion
This is just a few of the websites that allow you to use social media to help promote your website.
With digital marketing continuing to evolve you need to go where the audience is at.
Having the right people to work on your social media marketing campaign is important.
You need to always make sure that when you do create an account that you keep your personal life separate from your business.
You want to have creditability and respect from your peers and customers.
Do you have a social media site that you use to post information about your business that you have success in?
Share with us and let everyone know which social networks work for you.